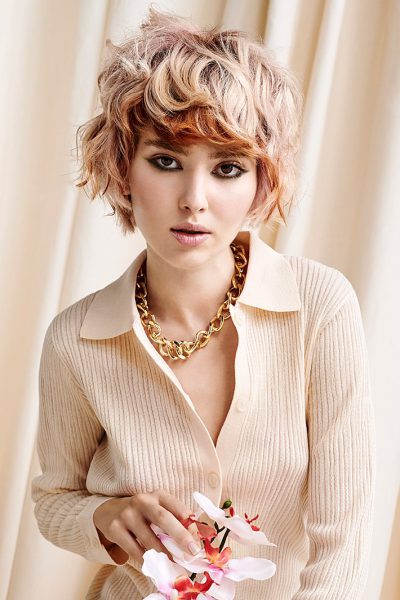 Bloom eert de enige tastbare schoonheid die we bezitten: the beauty of the present.
Wanneer persoonlijkheid en schoonheid worden gecombineerd, ontstaat een eindeloos aantal mogelijkheden om vrouwen in hun vele facetten te laten zien.
Net zoals de natuur, die in haar geheel buitengewoon perfect is.
In deze collectie is de 'updo' de belangrijkste factor van unieke persoonlijkheid: romantisch en vrouwelijk, een streling voor het oog.
De kracht van de aardetinten en het licht van de zon in het haar doen de harmonie van de kleuren ontbranden.
De wetlook is het toonbeeld van aangeboren schoonheid. Schaduwen worden onwaarneembaar en styling is het symbool van vrouwelijke natuurlijkheid.